Come to our place to relax and recover your vital energy in the arms of nature, and experience the remarkable romance in treetops! Enjoy a night over the heads of grazing deer and during the mysterious hoot of an owl family.
Where to find us
The first Pyskočely tree house is located in the picturesque Sázava river region, in the village of Pyskočely about 45 km southeast of Prague, between the town of Sázava and Stříbrná Skalice. It offers a unique view of the Ve Studeném National Nature Reserve, on the left valley slope of the Sázava river. You will be surprised by the preserved beech forests (there are massive beech trees that are over 250 years old!) and scree forests, often with a virgin forest structure.
Sufficient natural regeneration dynamics and a high diversity of tree species offer a home to many species of animals and birds.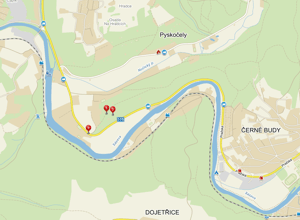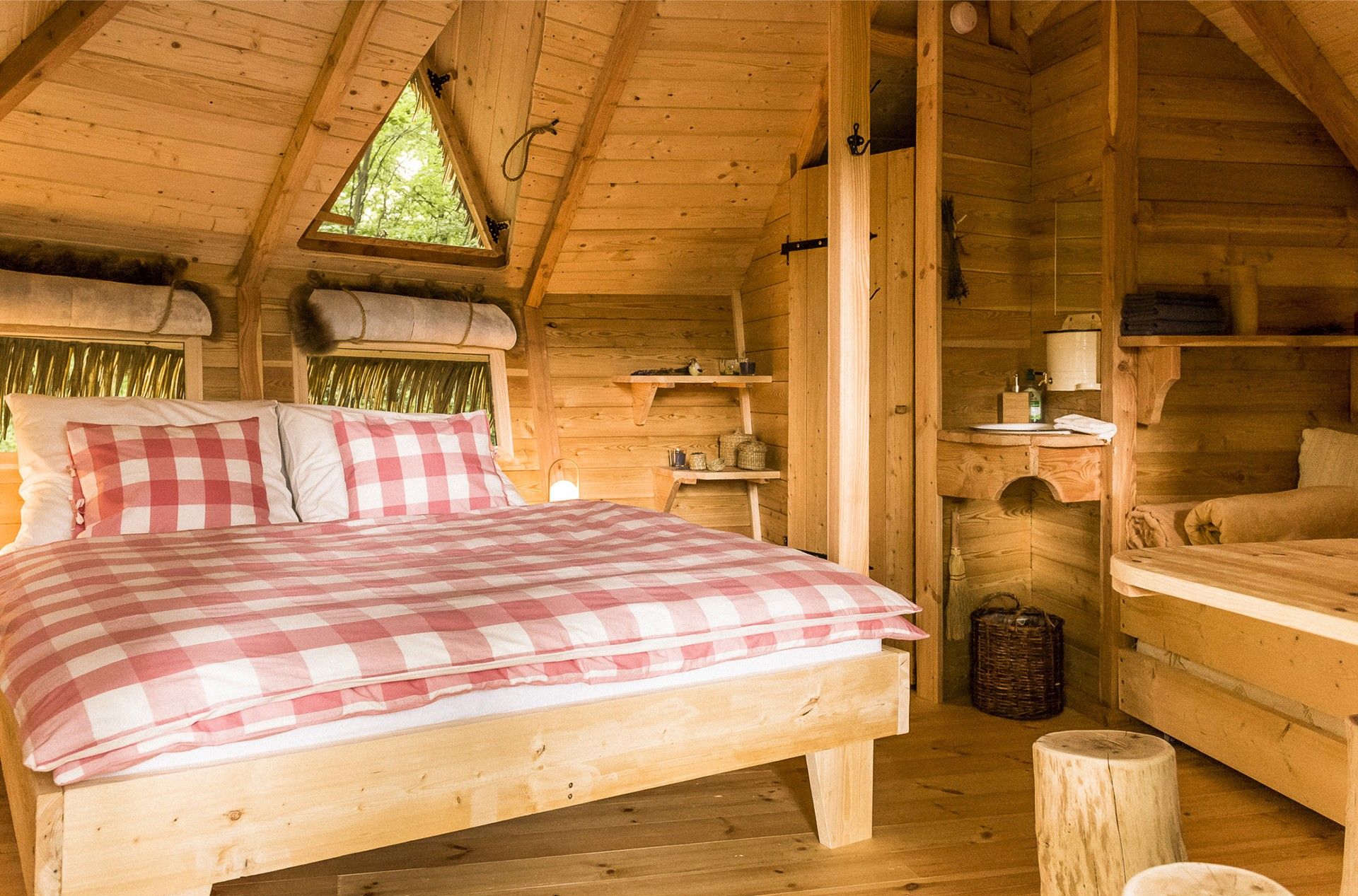 Accommodation
Accommodation in tree tops is the absolute return to nature without connection to electricity and water. Yet, wine selection, lamps and a cooker are still available, as well as drinking water. You can take a shower in the natural shower directly beneath the house.
The tree house can be heated up lightly using a stove, but we recommend you to pack some warm clothes in cold weather.
Look at this video.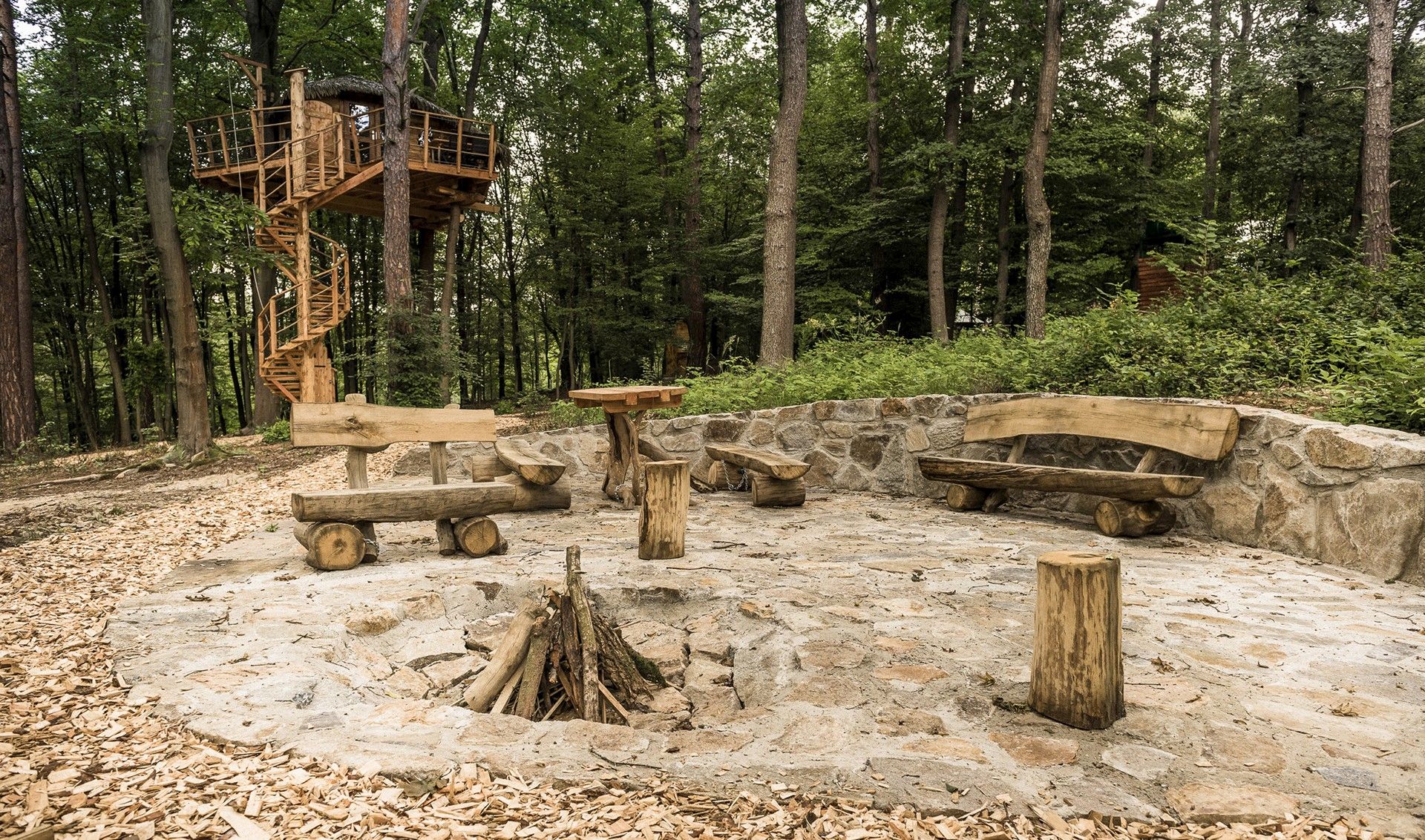 Activities
We also provide a nice fire ring and barbecue place in the forest environment, and we can prepare high-quality food from local farmers for your ultimate gourmet experience.
Choose one of our hearty breakfasts and enjoy it at a height of seven metres, where you can pull it in a picnic basket.
Lovers of active lifestyle can rent a tennis court (only 200 metres away). The minibar offers a wide range of both alcoholic and soft drinks. The excellent wines from French family vineyards are definitely worth tasting.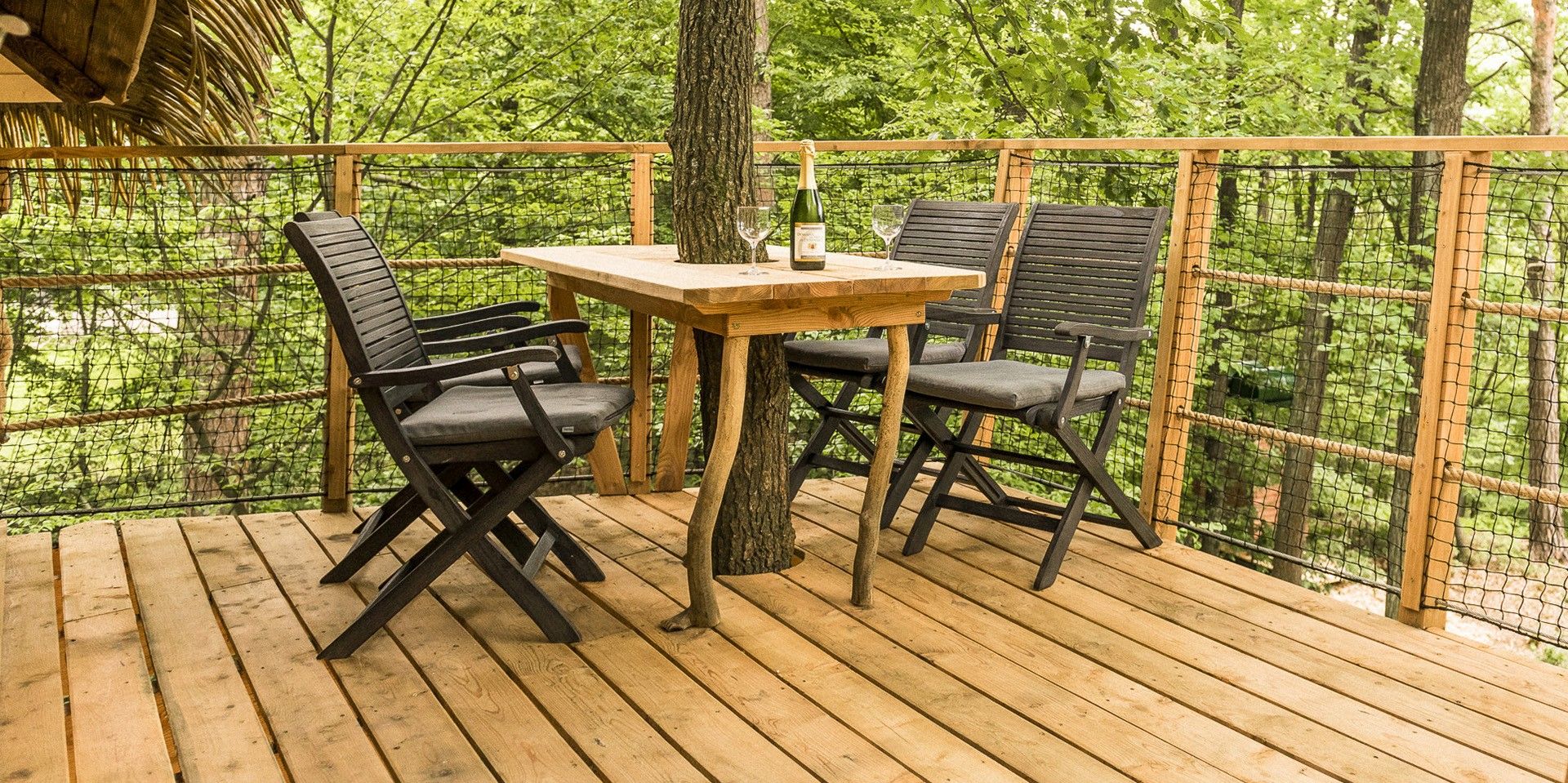 Price list
The total price will be displayed after selecting the date.
Breakfast is not included in the price, but for 250 CZK / person you can order it with delivery in a picnic basket.
Includes: butter, whipped cottage cheese with herb, two types of ham (98% meat), home-made sausages, pâtés, yoghurt, cakes or donuts, min. 4 types of cheese, flakes, muesli, juice, fruit or vegetables, milk and pastries. Coffee and tea are available throughout your stay.
Vegetarian or vegan versions can be prepared on request – please use the note in the booking form or our e-mail addresses.
Possibility of ordering: Raw materials for the grill – we send the offer a week before arrival, barbecue with the Chef, stay packages, massage.